There is no greater hope in human life than survival. At the same time, it is important to live well. With that in mind, every content on the website is written so that a person can get all the information from here to start his life to make beautifully.
According to that, Home Decor is one of the topics. It is also a part of life.
Read carefully Details of Home Decor related article
Kitchens get a lot of attention in the home. Whether you have homework going on at the counter every day or evening drinks with friends once in a while, you usually need as much surface space as you can get.
Countertop bars only work for you when you have enough counter space elsewhere for your cooking needs and that's not the majority of us, so adding a breakfast nook to your kitchen can elevate your home design with functionality.
With a breakfast nook, you can accommodate for weekend brunches and coloring parties when there's usually no surface to spare.  It might sound like a bit of work and you might have to sacrifice a little cabinet space but in the end, you will be glad you added one.
What is a Breakfast Nook?
A breakfast nook is a little alcove in the kitchen that is usually sectioned off from the rest of the kitchen on three sides. Kitchen nooks are also known as breakfast nooks or kitchenettes.
A breakfast nook may be the only dining area in the kitchen in smaller kitchen layouts, or it may serve as additional seating in larger ones.
A breakfast nook can generally be broken down into three major components:
Seating: Seating is the most important part of a breakfast nook since the function of the space is to give people a casual place to sit down and eat their breakfast or socialize with guests. A breakfast nook is usually only designed to seat a handful of people, but larger kitchens might have larger seating areas.
Surface area: Most breakfast nooks have a small dining table or bartop where friends and family can eat. In busier times in the kitchen, such as Thanksgiving food prep, the extra surface areas can also be used as a makeshift buffet or assembly station for appetizer dishes.
Lighting: Many breakfast nooks are situated in the kitchen's best window areas to take advantage of natural lighting. However, darker breakfast nooks or those with a darker color scheme may also utilize a pendant light or other accent lighting to set the nook off from the rest of the kitchen.
Once you have these three aspects of the nook established, you can set the theme and style of the space by adding decor that reflects the decor in other areas of the home.
Kitchen nooks are also sometimes a good place to add vertical storage for small items or mounted ceiling storage like a pan rack as long as the ceilings are high enough.
Are Breakfast Nooks Outdated?
Some people may consider breakfast nooks a little outdated since they gained most of their popularity in mid-century America. However, there's no good reason that this kitchen fad can't be reclaimed for the modern kitchen layout.
Even though breakfast nooks are associated with older decorating styles, they can be a cute addition to a retro-style kitchen. You can also adjust the decor and color palette to reflect a more contemporary aesthetic. 
Does a Breakfast Nook Add Value?
Regardless of what style your house is, having a breakfast nook as part of your kitchen layout does add value to the space. Here are a few reasons why having a breakfast nook can add value to your kitchen's design:
Additional seating space: Adding a breakfast nook when you don't have a kitchen table is a good way to encourage guests to dine in the kitchen rather than the dining room or elsewhere in the home.
Additional counter space: A breakfast nook can function as an extra counter space for either food prep or for setting out food during large gatherings. In the kitchen, every inch of flat surface area is valuable, so the extra space these nooks provide is a worthwhile addition in that regard.
Defining open floor plans: When you have a home with an open floor plan, you have to use the layout of the furniture and the different functional areas of the house to dictate each space since you won't have walls or doorways to do it for you. A breakfast nook is a nice transitional space between a kitchen and adjacent areas of the home.
A breakfast nook is a smart option when you want to have an area for dining but you don't have the space for a full-sized kitchen table.
Breakfast nooks often take advantage of unusual seating arrangements such as bench seating to make full use of as much of the kitchen space as possible.
25 Reasons You Should Have A Breakfast Nook 
Still, need convincing? Here are 25 reasons you need a breakfast nook to help you make up your mind.
1. Breakfast Nooks Take Advantage of Natural Lighting
When you think of a breakfast nook, most likely something like this bright spot comes to mind. Window seats make one of the easiest spots for these nooks to be placed.
Pull up a table and chairs and suddenly your window seat is being used to its full potential. Natural light makes it easier for you to decorate your breakfast nook with houseplants, too.
2. Breakfast Nooks Can Fill an Empty Corner
Don't have a window seat? No worries. Use an empty corner in your kitchen and either install low cabinets or set up temporary benches by a table and chairs.
Just add pillows and voila. The most important part of setting up a breakfast nook is to make the area comfortable for people to lounge in, so any unused corner will suffice.
3. Brighten Up a Dark Alcove in the Home
Many old houses have small dark nooks that are hard to use. Fill one in your old home with a table and booth to create the coziest breakfast nook you've ever seen, perfect for rainy days and dark winter evenings.
Find a spot for your tea caddy in this breakfast nook for the finishing touch on this snuggly spot.
4. Use a Breakfast Nook to Define Your Open Floor Plan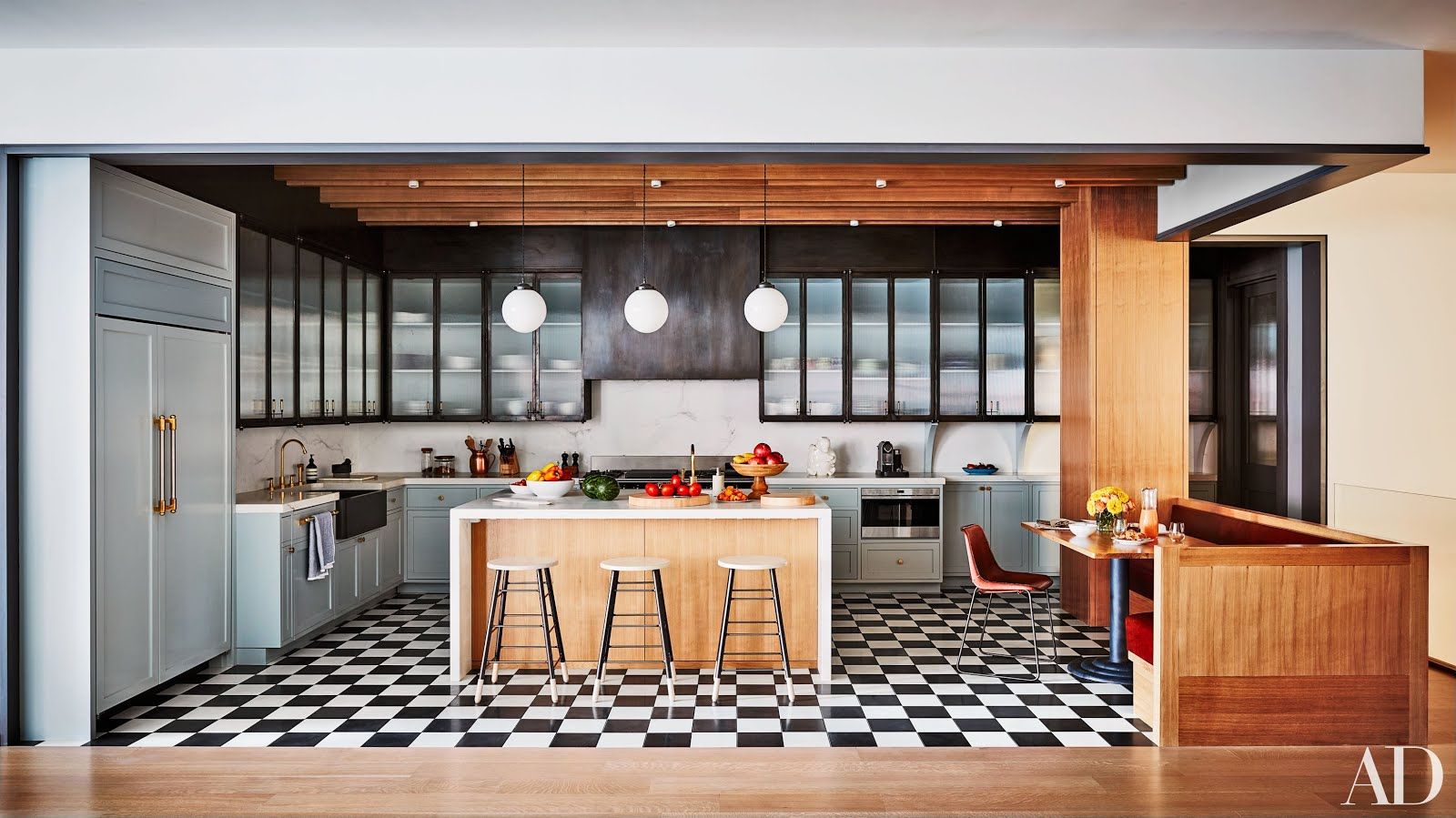 Maybe you have the opposite problem. More contemporary homes have open floor plans in place of little nooks and crannies. Help give your kitchen some definition by building a breakfast nook on one side.
The back of the booth keeps everything within eye's reach but helps to mark out where the living room starts.
5. Breakfast Nooks Add Purpose to Odd Spaces
Some kitchens have a space that is meant as a dining area but seems a little tight for all those chairs to fit comfortably. A breakfast nook is a perfect way to give the odd space some purpose and style that actually fits.
6. Breakfast Nooks Can Revitalize a Butler's Pantry
A butler's pantry is a great feature for many homes, but sometimes it ends up creating an extension to your kitchen that you didn't really need.
Do you use the floor space as a living area or fill it with cabinets that you don't actually need? Neither.
Use the space for a breakfast nook and you'll find that it will seem like it always belonged.
7. Breakfast Nooks Can Be Built-In
Just like you can fake the built in bookshelf look, you can also fake the built in breakfast nook, because they always look best when they seem like they've been there from the beginning.
Build your bench into the wall to give it a sense of permanence. Building your nook into a wall also doubles your seating capacity without adding a bunch of extra chairs to clutter the room.
8. Breakfast Nooks Make the Best of Your Windows
A breakfast nook doesn't have to be large to make an impact. Make it span the window in your kitchen and when you've added a cushion, it will still be the comfiest place for coffee each morning.
Simple nooks like this one are a smart option when you want to add a dining area to your kitchen but you don't have a whole lot of extra space to work with.
9. Breakfast Nooks Can Span the Room
Don't have a corner free? Not a problem. Make a long breakfast nook that spans a whole wall!
This is the perfect solution for small homes that need to be wise with their space. You'll still be able to fit all your family and friends in on a long booth.
Even if you don't have a kitchen layout with an alcove or other unused corner, that's no excuse for not adding a breakfast nook.
10. You Can Use Breakfast Nooks for a Pop of Color
With all those pastel breakfast booths, you're probably dreaming of yours in light blue or green. But please feel free to shake things up with a bright red seat.
It will certainly pop so much better in a modern kitchen. Bright accent colors are one way for home interior designers to give their breakfast nook a more contemporary vibe.
11. Breakfast Nooks Can Inject Some Pattern into Your Design
However, if pastel is just your jam, go all out and infuse your breakfast nook with patterns. Floral pillows in pale tones will make you feel like you're having breakfast in an English cottage and who can say no to that?
Most areas of the kitchen have a relatively neutral feel, but this extra space is a clever place to add some personal touches to your design.
12. Breakfast Nooks Offer a Shady Spot
Rustic kitchens with neutral shades will definitely benefit more from all the linen you can afford.
Perfectly wrinkled curtains and throw pillows will make even the newest breakfast nook seem just a little worn and traditional, like a nook you might find at your grandmother's family farm.
Shades are an especially good idea for the seating areas that receive direct afternoon sun.
13. A Breakfast Nook Can Give You An Extra Library
One ever present problem at the breakfast table is the fact that your books are probably too far away.
Installing a bookshelf behind your breakfast nook will give you easy access to your current read and create good conversation when hosting for friends.
A breakfast nook is a useful storage for any cookbooks you have in the house so that they're easy to find at supper time.
14. Breakfast Nooks Provide a Place for Extra Storage
If a full bookshelf seems entirely too daunting for your kitchen's breakfast nook, try a couple simple shelves instead.
It's a great way to fill a windowless space above your nook's bench and with just one or two shelves, things won't seem too cluttered for your eyes in the early morning.
Be sure to avoid filling the extra space up with too many items to keep things looking tidy.
15. Breakfast Nooks Add Design Potential
At the end of the day, you will thank yourself for adding a breakfast nook however you can into your kitchen.
Even just that much more surface space adds so much potential for family gatherings and projects and parties. Your new breakfast nook will become your favorite place in the house, promise.
16. Breakfast Nooks Work With Bay Windows
If you've got a bay window in your kitchen's layout, a kitchen nook is a smart way to take advantage of the natural lighting and the view. The sunlight you get from a bay window in a breakfast nook can even be used to start a small kitchen herb garden.
Adding a pendant light can help define the space as separate from the main kitchen. (via One Kind Design)
17. Breakfast Nooks Make the Most out of Booth Seating
Homeowners who have to fit a relatively large amount of guests in a small kitchen space need as much seating as they can get. Putting dueling booth seating in a kitchen nook offers twice as much space to sit down, and separating the two booths with a long dining table or island adds plenty of additional counter space, too. (via My Move)
18. Kitchen Nooks Give You a Place to Reiterate Your Design
Trying to create a cohesive interior design throughout your house? Think of your breakfast nook as just one more area where you can put your aesthetic stamp on the atmosphere of your home.
Use your breakfast nook to repeat other accent materials or colors used throughout the rest of your kitchen. (via Jenna Kate at Home)
19. Breakfast Nooks Keep Things Casual
Breakfast nooks are one way to add a cozy, casual atmosphere to your kitchen space. If you want your breakfast nook to have a more comfy vibe, try an eclectic look with mixed materials in your seating and lighting.
Breakfast nooks aren't meant to be a formal seating area, so feel free to keep things quirky if you want to add a little of your personality to the space. (via Arden Wray)
20. Breakfast Nooks Can Help You Transition Your Living Space
If your kitchen and living room are very close to other spaces as in this room, the layout of a breakfast nook makes it a good transitional area to bridge the functions of the two rooms.
If you don't have a full kitchen dining area in a smaller living space such as a studio or one-bedroom apartment, a nook area can make give you more function for the space. (via Ballard Designs)
21. A Breakfast Nook Can Carry the Theme of the Design
For homes with a distinct style or theme like a coastal style, adding a breakfast nook adds one more space where you can express the aesthetic you're trying to bring across in your design.
If you're trying to go with a coastal or a rustic theme, using decor in your nook area that reinforces that atmosphere can lead to a more unified design through your home. (via Family Handy Man)
22. Breakfast Nooks Help You Take Advantage of the View
If you have an alcove off your kitchen with a lot of windows, a breakfast nook can provide a spot for you to use all that natural lighting. Keep things light and neutral to help reflect the lighting and keep the area looking spacious.
You can add some rich fabrics in this type of nook as long as you keep the color palette subtle. (via Home Stratosphere)
23. A Breakfast Nook Can Serve as a Smaller Dining Area
Breakfast nooks don't have to be a space that is necessarily built-in to the side of the kitchen. By using a smaller dining table, a breakfast nook can serve the same function as a formal dining room.
The only major difference is that a breakfast nook typically can't seat as many people, so it's more suited for smaller casual social gatherings. (via Chris Loves Julia)
24. Breakfast Nooks Add a Cozy Ambiance
When you pair breakfast nooks with natural materials such as hardwood, they can give the kitchen an earthy, rustic feel that makes people want to linger over tea or omelets.
Dark colors and wood grain can make a nook look too dark, so try to pair this look with plenty of natural lighting to keep the nook from feeling and looking cramped. (via Home Designing)
25. A Breakfast Nook Can Act as a Focal Point
Even though breakfast nooks are usually regarded as a kitchen add-on, including dramatic statement features such as a rustic timber frame around a bench nook seating arrangement can make it an eye-catching part of your home design.
A standout architectural detail like this can help keep neutral-colored kitchens from feeling plain or washed out. (via The Lily Pad Cottage)
Breakfast Nook FAQ
What Is the Height of a Breakfast Bar?
The standard height for a breakfast bar is slightly taller than the standard height for countertops and islands, which is thirty-six inches. Breakfast bars tend to be closer to forty-two inches in height, so they can either be used while sitting or standing. 
What Is the Average Size of a Breakfast Nook?
The size of a breakfast nook depends a lot on the size of the kitchen it's in. Some of them can seat as many as six people, while most seat closer to two. A two-person nook needs 5′ x 5′ area space minimum, while a six-person nook needs at least 7′ x 10′ to fit a table large enough for everyone.
How Deep Should a Breakfast Nook Be?
The ideal depth for your breakfast nook bench depends on whether the bench is going to be used on both sides or whether it's just going to be used from one side.
For a breakfast nook bench that is only going to be used on one side, 21 inches is deep enough. However, if the bench is going to be used on both sides, that depth should be increased to 42 inches.
Conclusion
A breakfast nook is one of the smartest ways you can add to your seating in the kitchen while also giving your kitchen a cozy, comfortable style. For more formal houses a breakfast nook can help soften modern lines and materials, while a nook fits in effortlessly in more casual designs. Either way, a breakfast nook installation is a win.
Did you like this article?
Share it on any of the following social media channels below to give us your vote. Your feedback helps us improve.
Other related Technologies ideas you might enjoy