Nail trims are the absolute most ideal approaches to feature your character and polish off an outfit. Be that as it may, on the off chance that you can't get to a professional and your fingernails begin to develop out, they may not put their best self forward. Be that as it may, relax, there's a simple and safe method of eliminating the clean from your fingers and keeping them looking and feeling amazing. Regardless of whether you're a fanatic of the stiletto shape with diamontes or an exemplary almond in a solitary shade, here is the manner by which you can eliminate acrylic nails securely at home.
How to Remove Acrylic Nails at Home
Step 1: Remove Shine
Before you start anything, make sure your nails aren't too long. To achieve this, use your clippers to cut them down to a natural length, and one that won't break easily after soaking in acetone. When looking for a file, ensure it has 100 grit as it will take the color off faster. Afterward, begin the process of buffing your acrylic down and removing the shine. Cover the entire nail, and shave them down as much as possible. It will make the acetone act faster and leave your hands feeling healthier.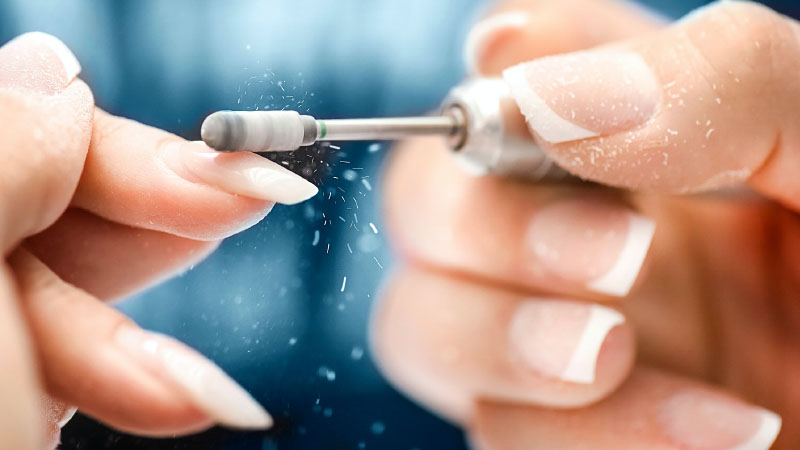 Step 2: Acetone, Cotton Wool and Foil Wrap
After you filed down the excess shine from your fingers, dip a cotton wool bud into the acetone and let it saturate entirely. Then, place the ball on top of your nail and wrap a piece of aluminum foil around it to secure it into place. This will heat the chemical and make the process speedier. When choosing the right polish remover, make sure you pick something with 98% acetone, as it will soak through faster. As this is a very drying solution, you can further prep your cuticles by applying petroleum jelly onto the skin surrounding the bed. Continue the process on each of your fingertips.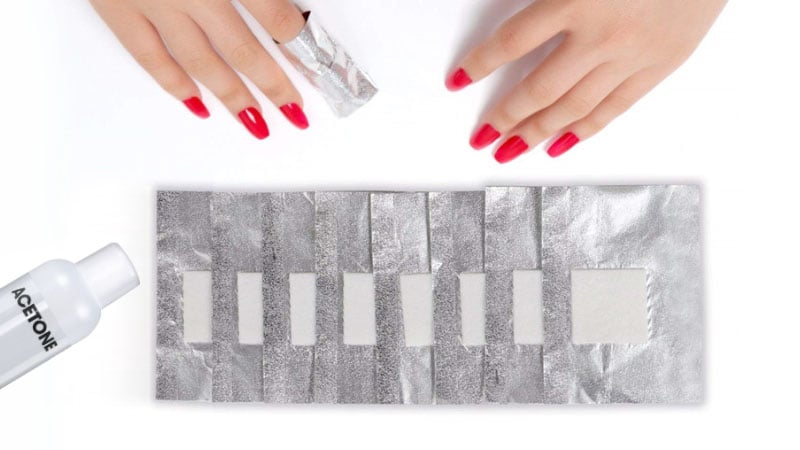 Step 3: Leave in for 10-15 Minutes
Here comes the tricky part. Without moving your hands for 10-15 minutes, let the acetone soak through and remove the acrylic from your nails. It takes a bit of patience, but if you take the foil off your fingertips too soon, the color won't come off as quickly or efficiently. If you're unsure of the ways to spend your time, it's an excellent opportunity to have a chat with someone on the phone or watch a new TV show. Every ten minutes, check to see how the process is going. If you need a bit more time, soak them for a further five minutes.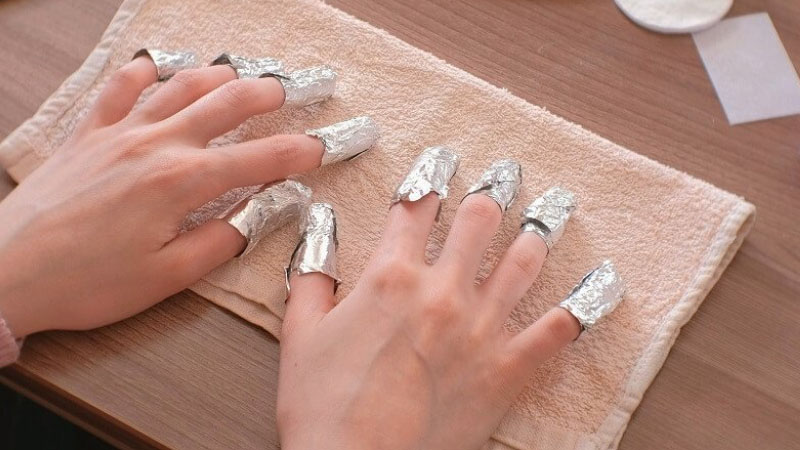 Step 4: Remove Acrylic with Cuticle Pusher
After you've let the acetone sit and soak for 15 minutes, gently peel the aluminum from your fingertips. Using a cuticle pusher, you can start peeling the acrylic off your beds. This is a time to be extra cautious. If the topcoat won't budge, re-wrap the foil around and let it soak a little while longer. What's important to remember here is to avoid getting rough – it's better to stay soft and gentle. To maintain the health of your nails, push downwards from the cuticle to the tip of your finger.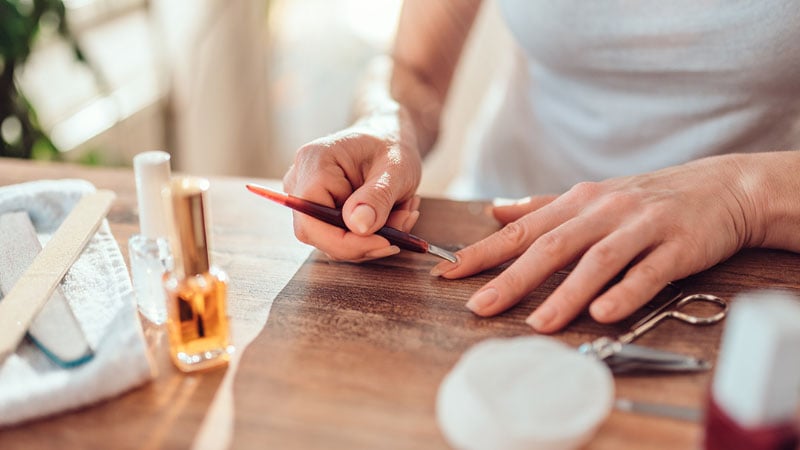 Step 5: File and Shape the Nails
Once you've removed all of the acrylics from your fingers, they may look a little bit lumpy. It's the perfect time to grab an emery board and begin shaping the tips. Make sure you also buff the top of the bed, keeping it smooth and remove any excess polish on top. There are plenty of shapes that suit different hands, but the most popular shape is the oval or almond-shaped nail. Ensure you are being gentle with this process, and be careful not to tear the remaining layers.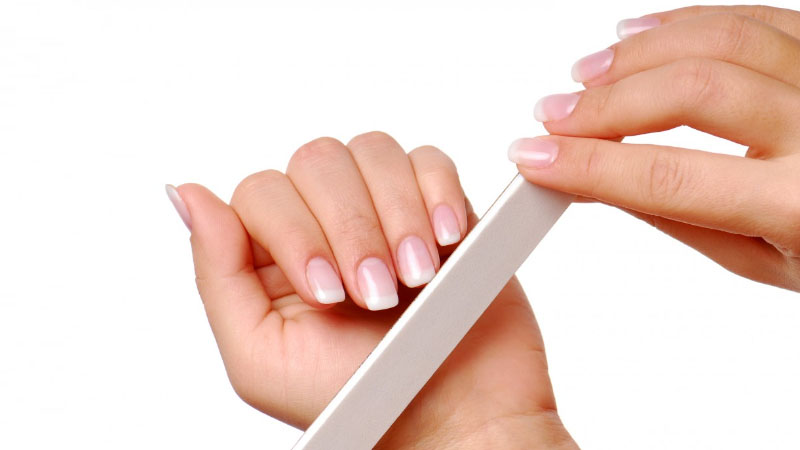 Step 6: Buff the Nails
If you'd like to restore the shine on the top of your fingers, use a buffer to create a natural sheen. It is also a great way to flatten and smooth the nail, making it look and feel healthier. Again, the safest way to harm your natural texture is by buffing too hard. Be gentle and move the block around in varying motions to fully cover the tips. Watch as the sparkle returns and starts to glow.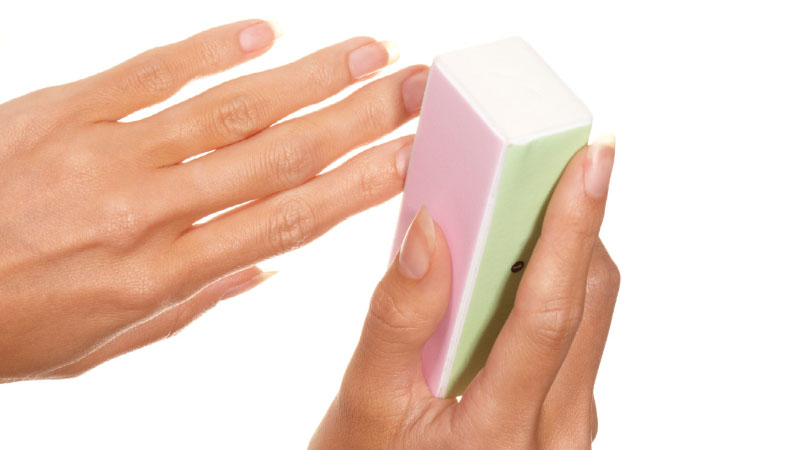 Step 7: Apply Top Coat
Acetone and acrylic can often do damage to your nails, so to help keep them as secure as possible, add a layer or two of topcoat. Choose a bold color or a clear shine – the choice is entirely up to you. Apply a single coat of strengthening varnish, or add a couple for extra thickness. It may also be a good idea to choose a polish that offers extra protection for your cuticles and nail bed.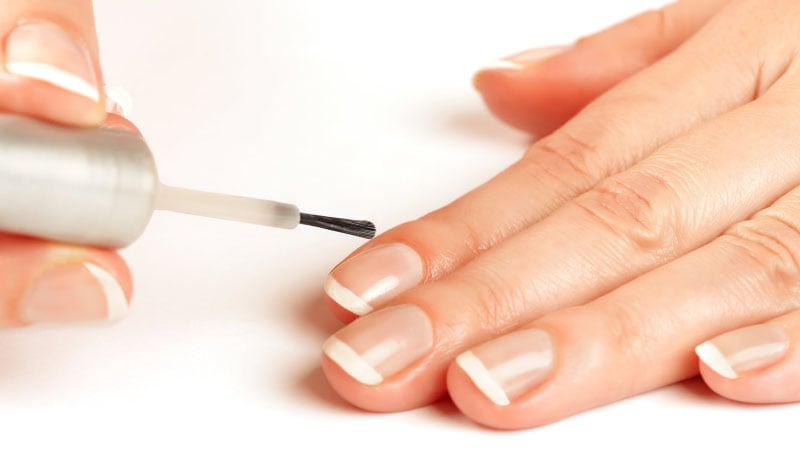 Step 8: Moisturize Cuticles with Nourishing Oil
To add an extra layer of protection to your nails, it's a great idea to massage a nourishing oil into your cuticles. It will help soften and moisturize the skin surrounding your hands, and gently relax them after being soaked in the chemical. Apply these creams a few times a week, and if you'd like to add an extra step for more luxurious feeling hands, wrap your fingers in a warm cloth for five minutes with the lotions. You will feel like you've just come back from a massage.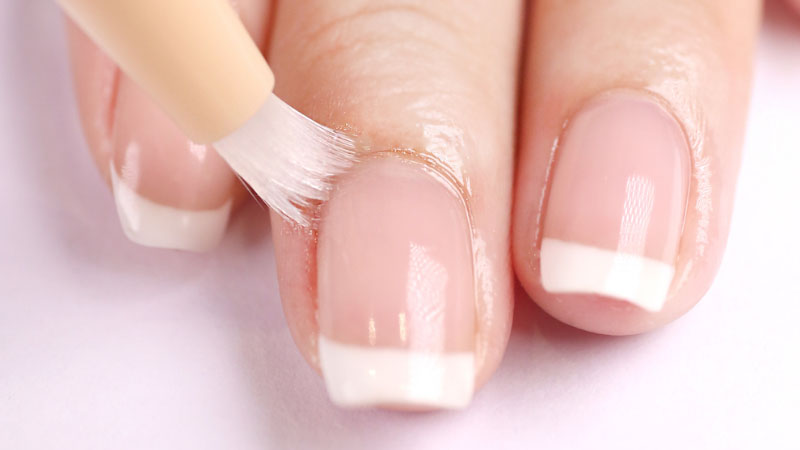 How Long Do Acrylic Nails Last?
On average, a manicure with acrylic will last anywhere from six to eight weeks. However, to keep them looking healthy and polished, you should get them refilled every two or three weeks. This will fill the gaps between the natural bed and color, making them look clean and tidy.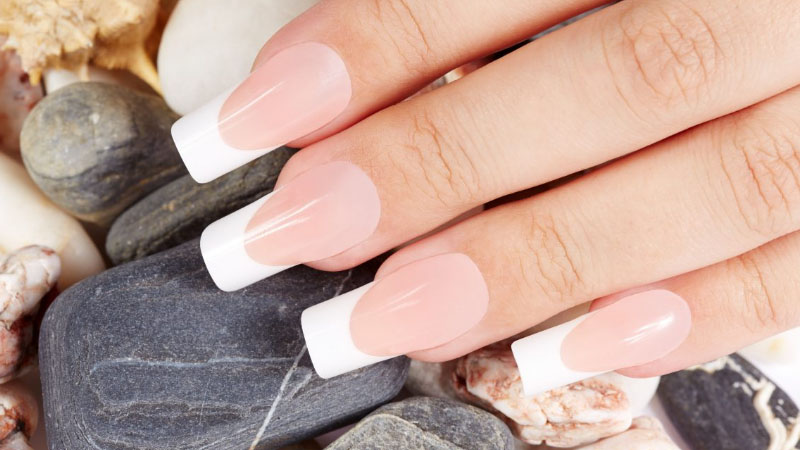 What to Avoid
There are several ways to maintain your finger healthy over the weeks before getting them refilled. It's a good idea to avoid biting your nails and the cuticles surrounding them, as they may get infected. While it's hard to prevent it altogether, try not to soak your hands in detergent or anything that may dry the surrounding skin. At all costs, do not pull or peel the manicure off the natural bed, as it will rip and tear the layers away and cause damage to the area, plus a bit of pain.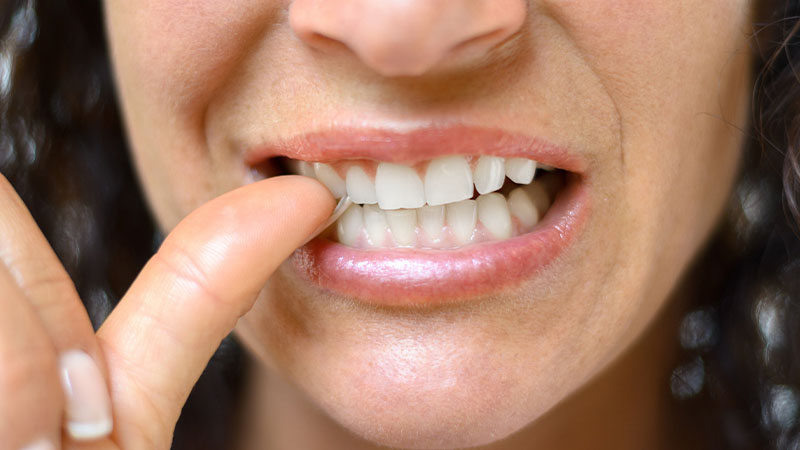 Tools You Will Need
To successfully remove acrylic nails, you'll require a few tools. In preparation, you'll need a set of nail clippers, metal cuticle pusher, a nail file and buffer, 98% acetone polish remover, aluminum foil, cotton wool, and petroleum jelly or cuticle oil. You may find a battery-operated buffer can help remove the top layers faster. It would also be a great idea to get a bowl, a towel, and wear some comfy clothes in case of any spillage.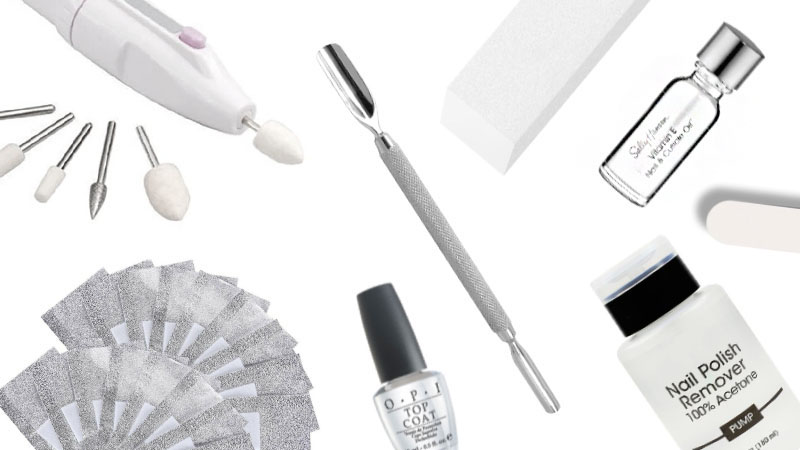 How to Remove Acrylic Nails
Sometimes, you need a video to help you throughout the process. Check out this step-by-step tutorial by Kiara Sky Professional Nails, that will help you with tips and tricks, and demonstrate the fast and easy way to remove your acrylic nails.